Root Canals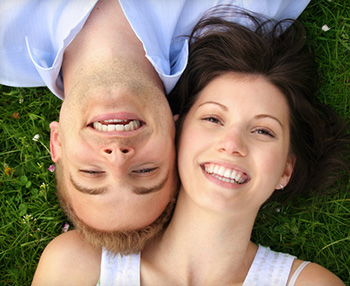 Toothaches are no fun. If you are experiencing a severe, chronic toothache you could have an infection. A root canal is a treatment for an infection. A root canal can be used as an alternative to extracting the tooth. What exactly is a root canal? A root canal is a treatment to repair and save a damaged or infected tooth. The term "root canal" comes from cleaning the canals inside the tooth's root. The procedure begins with Dr. Susanna Martirosov removing the damaged area of the tooth (the pulp), cleaning and disinfecting it and then filling and sealing it. There are several causes that can affect the pulp. The most common causes are a cracked tooth, a deep cavity and repeated dental treatments to the tooth, causing trauma. With root canal therapy available, your dentist, Dr. Susanna Martirosov, at Allen Always Smiles can help you keep your natural teeth healthy even longer.
SYMPTOMS
A deep tooth infection can be indicated by a number of signs. You may be experiencing more than one symptom at a time. Some of these indicators of a potential need for a root canal are:
Abscesses

Swelling around teeth

Severe/Chronic toothaches

Severe sensitivity coupled with other issues
If you are experiencing a combination of these symptoms, there is a chance that you may need a root canal. At Allen Always Smiles, our team can offer you exceptional dental care. We will do our very best to make you comfortable and relaxed during treatment. We work hard at Allen Always Smiles to use the latest in dental technology. Our dental treatments help patients save their teeth for the future.
BENEFITS
The benefits of a root canal can include: saving a tooth that would have normally been extracted, preserving your remaining tooth structure, lowering your risk of serious health problems such as an infection spreading to your other teeth and helping to rid your mouth of severe, chronic toothache which will allow you to feel comfortable and enjoy life again.
To find out more about root canal therapy, or to schedule an appointment with Dr. Susanna Martirosov, call us at our office today.