Dental Veneers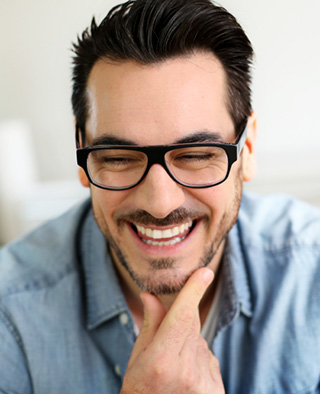 You can improve your smile with dental veneers. Dental veneers are a good choice for you if your teeth are discolored, chipped, broken, or have gaps between them. Dental veneers are thin, custom-made shells of tooth-colored material that are designed to cover the front surface of the teeth and improve your smile. These shells are bonded to the front of the teeth so that they feel like a natural extension of your tooth. Dental veneers help to change the color, shape, size and length of your natural teeth.
Dental veneers can be made from either porcelain or resin composite materials. Porcelain veneers can better mimic the light reflecting properties of natural teeth and can resist stains better than resin veneers. Porcelain veneers resist coffee and tea stains, and cigarette smoke because they are made of high-tech materials. Resin veneers require removal of less of the tooth surface before placement and are thinner. You can discuss which choice of dental veneers would best suit your needs with Dr. Susanna Martirosov.
What are the advantages of dental veneers?
Veneers provide a natural tooth appearance.

Porcelain veneers are stain resistant.

Dark teeth can appear whiter due to the color of the porcelain veneer.

Veneers change the shape of your teeth.

Veneers offer a stronger, more aesthetic alternative to crowns.
Do dental veneers require special care?
Dental veneers do not require any special care. It is important to always follow good oral hygiene practices. Brush and floss your teeth as you normally would. Even though porcelain veneers can resist stains, your dentist may still recommend that you avoid stain-causing foods and beverages.
At Allen Always Smiles we want you to achieve the smile of your dreams. Dental veneers can give you the beauty, confidence, convenience and versatility that you are looking for. Let our office know if we can help you in changing your smile.