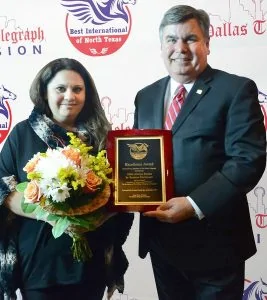 I grew up in one of the Republics of the Former Soviet Union. However, when the war broke out my family was fortunate enough to be able to start over in the United States. After extensive schooling I graduated from respected Creighton University School of Dentistry in Omaha, Ne. I was a dental director for a large dental practice in DFW area for 16 years before I decided to step down and open my own practice Allen Always Smiles is the practice where the patient is the center of the attention, where patient needs and wants are taken care of by an experienced and dentistry loving staff. We listen, we care, we treat
I fell in love with the Dentistry as a child thanks to the two of the best dentists I knew – my Dad and my Uncle. I believe Dentistry is one of the most rewarding and challenging professions that I love being a part of.
In my free time, I can be found burning under the Texas sun while watching my boys on the soccer field or freezing by the ice rink cheering for my girl.